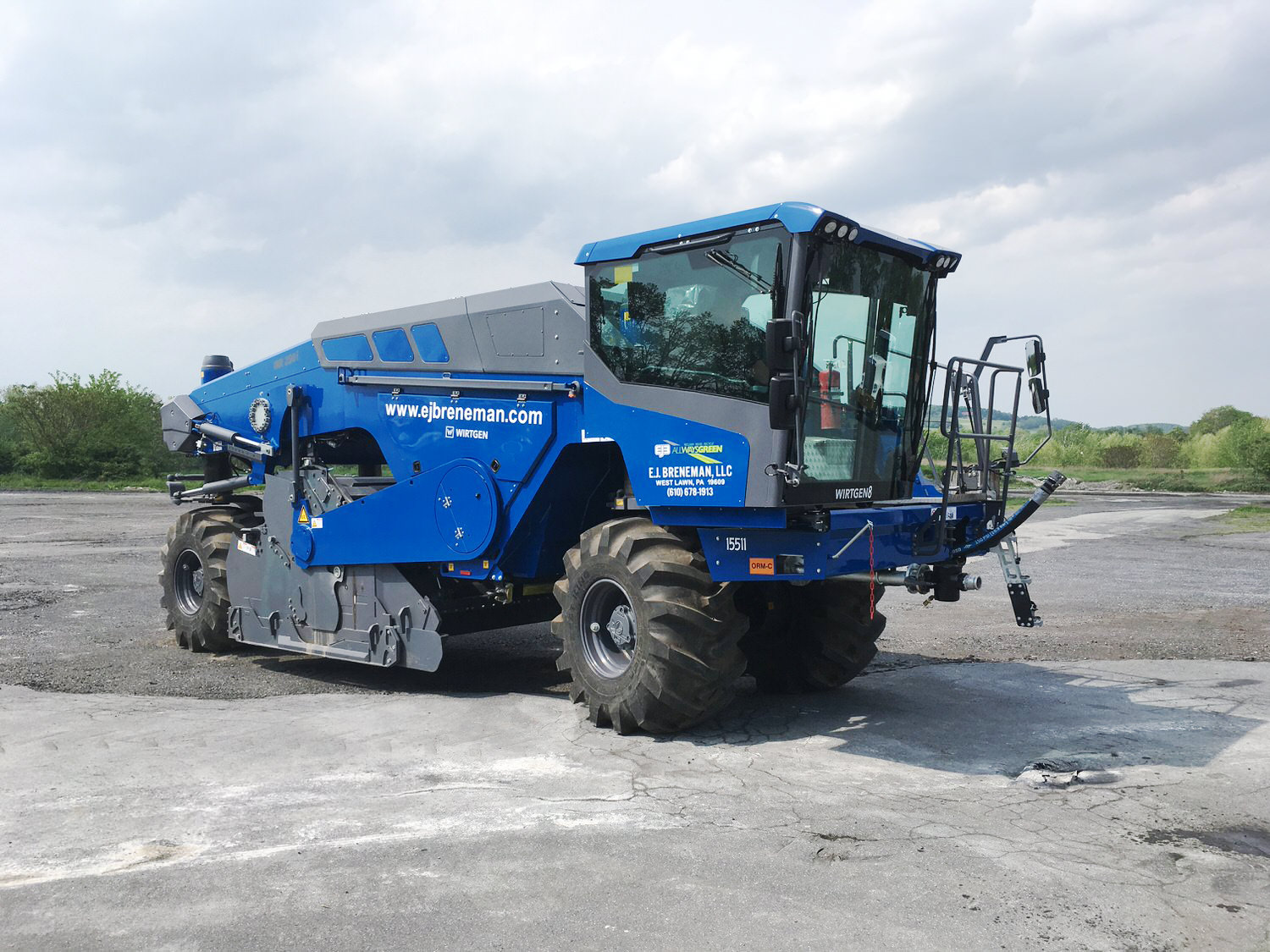 Pulverization is an economical method to reuse existing distressed asphalt to provide an aggregate type material for road base or suitable fill.
With roadways, occasionally, there will be areas that are too damaged to spot repair, fill or seal coat. In these instances, asphalt pulverization offers an economical way to rehabilitate the road at up to 80% less cost.
Busy roadways often see a lot of wear and tear, and keeping them managed and maintained can put a strain on your bank account. Asphalt pulverization is an easy solution to a complicated, costly problem.
As asphalt pulverization contractors, we find it can be used in a variety of scenarios and result in a wide array of benefits.
It saves money. Using this process, the existing asphalt is recycled into a workable base, eliminating the need to import extra asphalt and roadway materials by up to 80%.
It saves time. Because the road no longer has to be completely redone, extra materials do not have to be imported, and our workers can do what they do best with minimal wait times. This means your roadway can be finished up with minimal disruption to traffic flow.
It saves the environment. Since new base materials are no longer needed and do not have to be imported, we can reduce emissions and waste released into our environment. This makes asphalt pulverization one of the most environmentally green options out there.
Will it last?
Absolutely! Asphalt pulverization utilizes existing materials and pulverizes them so that they can be used as an aggregate base that can be reshaped to proper road profile and eliminate the need to bring virgin aggregates to project. The pulverized material eliminates cracks and provides a solid base to place a new driving surface.
Asphalt pulverization is designed to be more sturdy than your average roadway reconstruction and helps to better alleviate stress in any given area, extending your pavement life beyond what you thought possible.
If this sounds like an option you may want to explore, Contact Us for a consultation.
We'd love to help.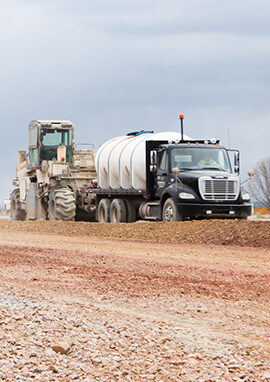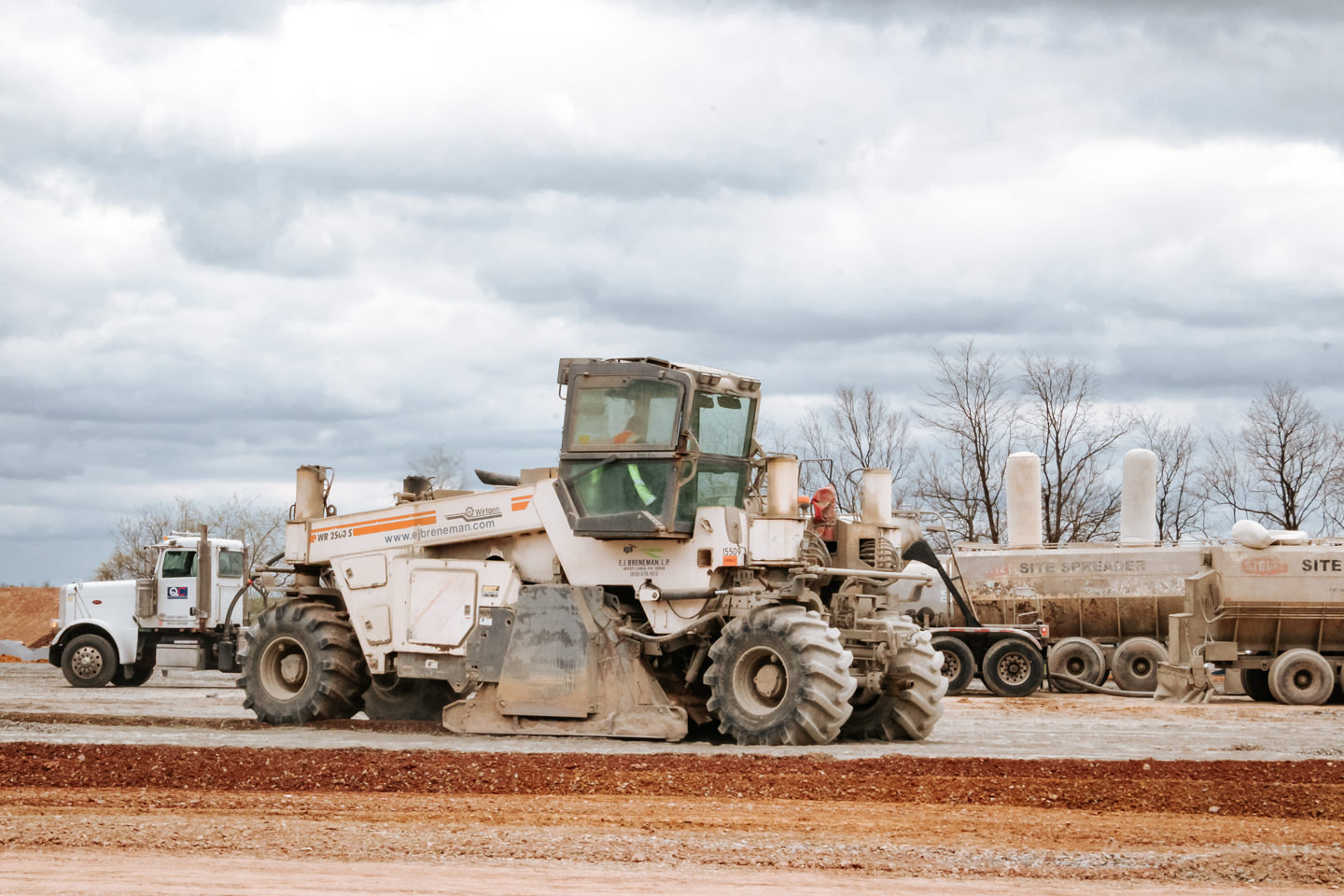 SINCE 2017 – EJB HAS SERVED